In honor of Dr. Seuss's birthday, it is dress up like your favorite Seuss Character. Thank you Dr. Evans!!!

Thank you to the DePaul Community Dental Health Center for supporting our students here at Central!!!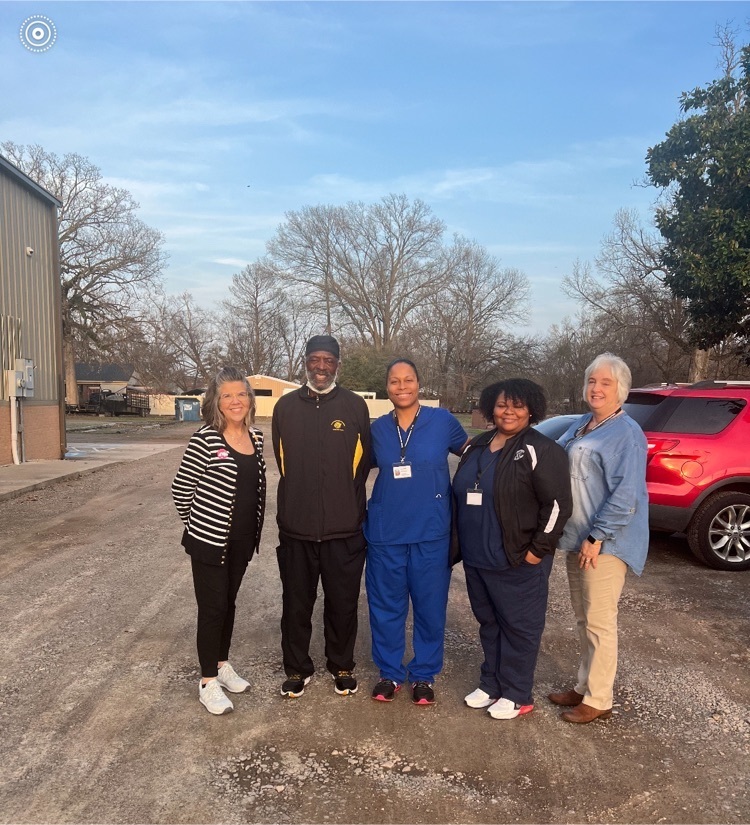 2023 Save The Children After School Family Engagement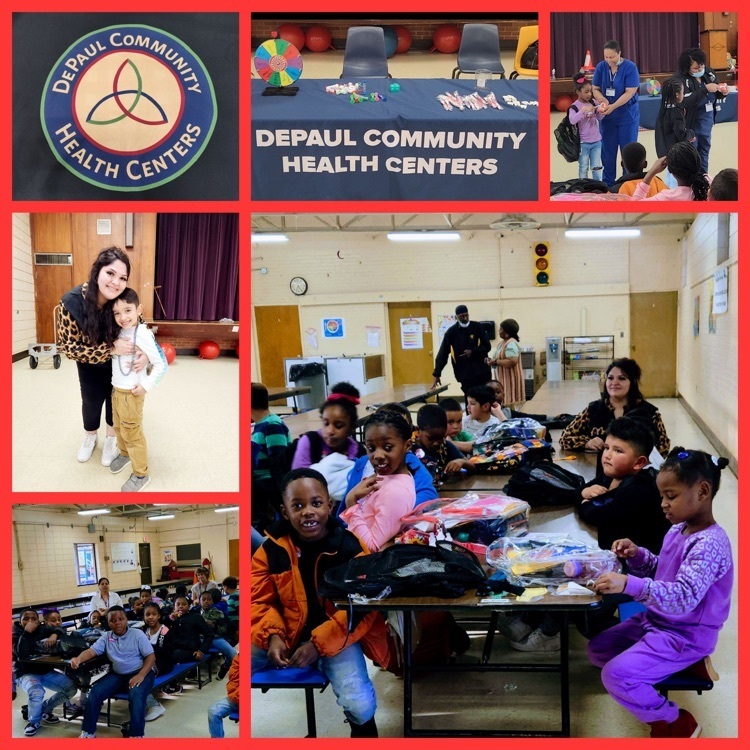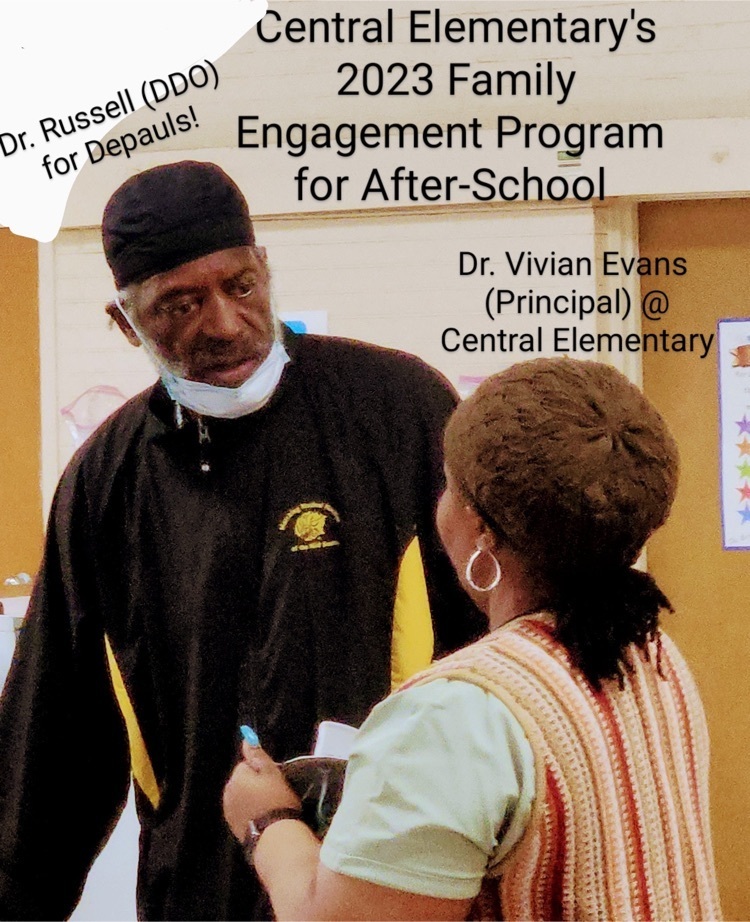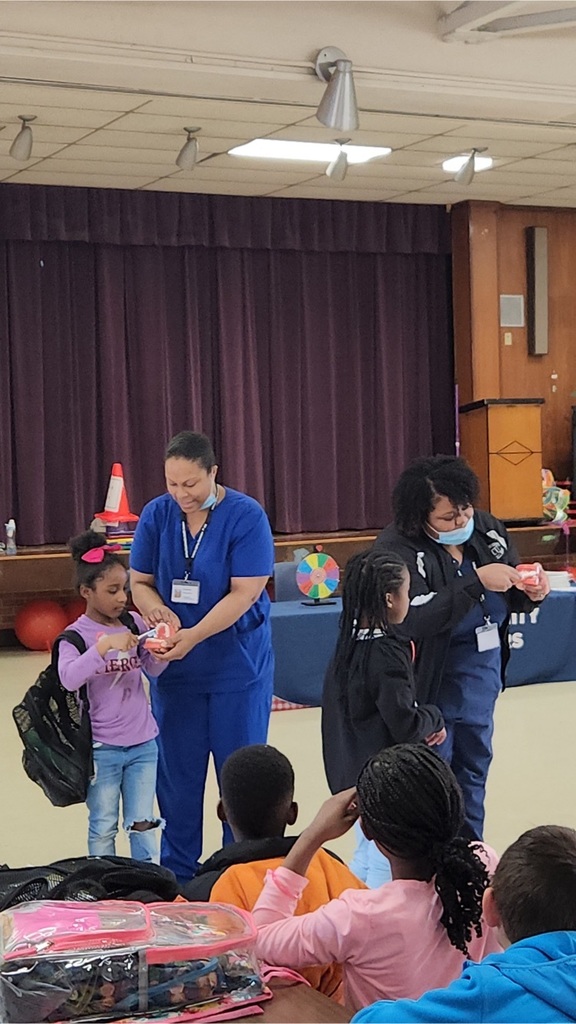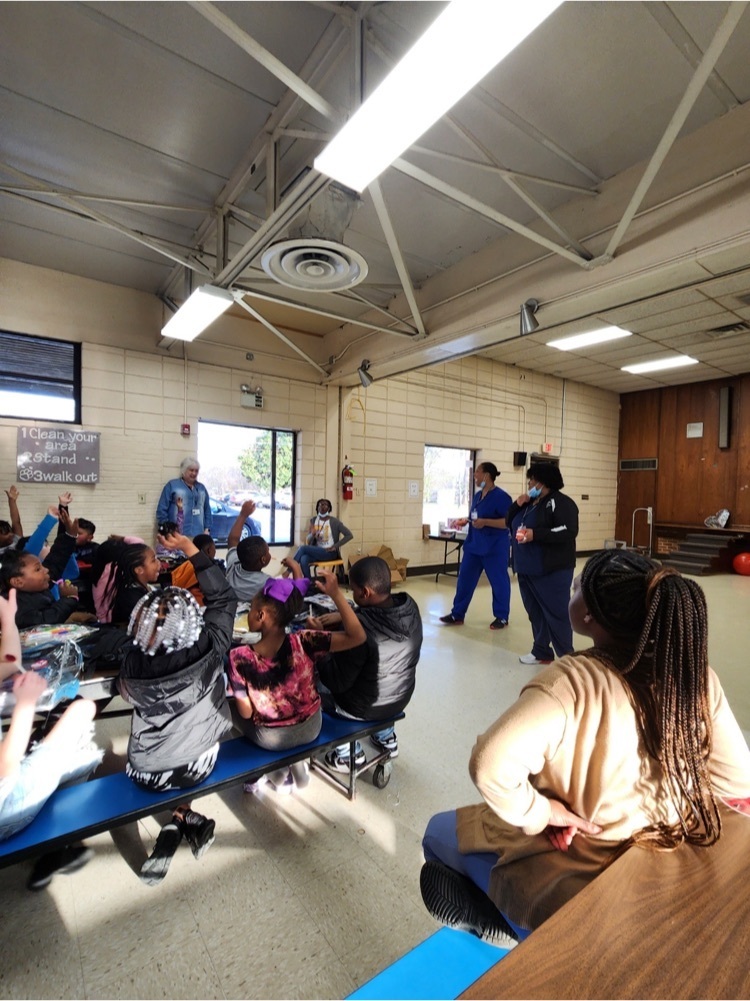 Congrats to Central Elementary for receiving a 2023 School Choice Leadership Award!!!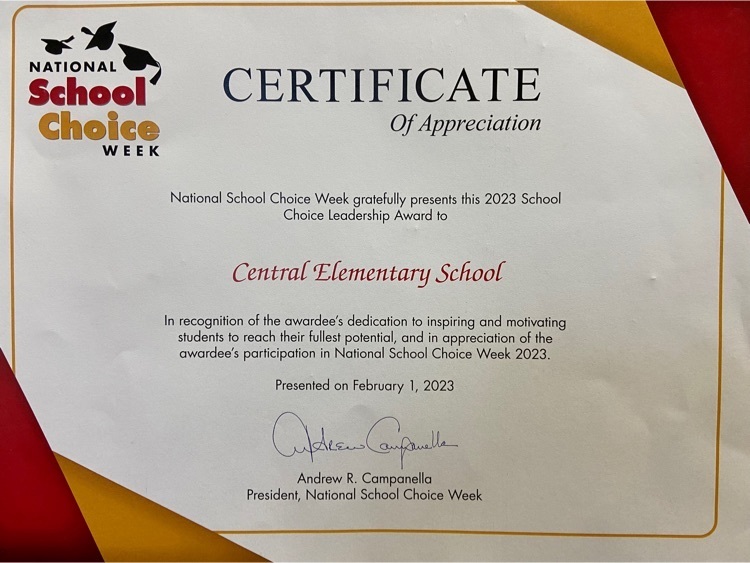 5 days of Appreciation to Counselor Samantha Wells Day 1- Sweetness Day 2- Relaxation Items Day 3- Dip and Dance Day 4- Lunch on us Day 5- Care package full of Necessities Thank you so much for our AMAZING COUNSELOR!!!!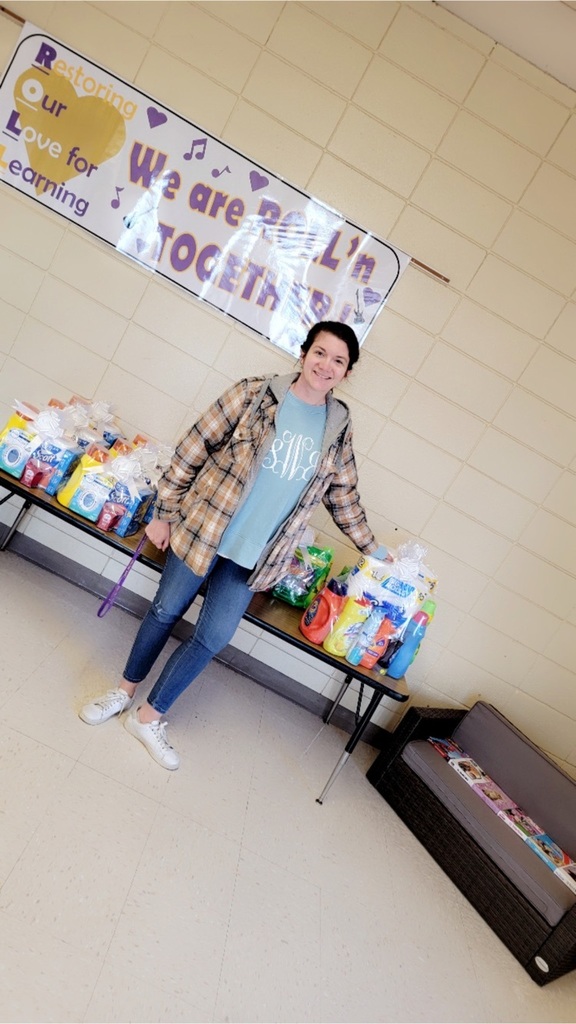 Counselor Week: February 6-10, 2023 Day 1: Sweets for a very Sweet Counselor: Counselor Samantha Wells Central Elementary School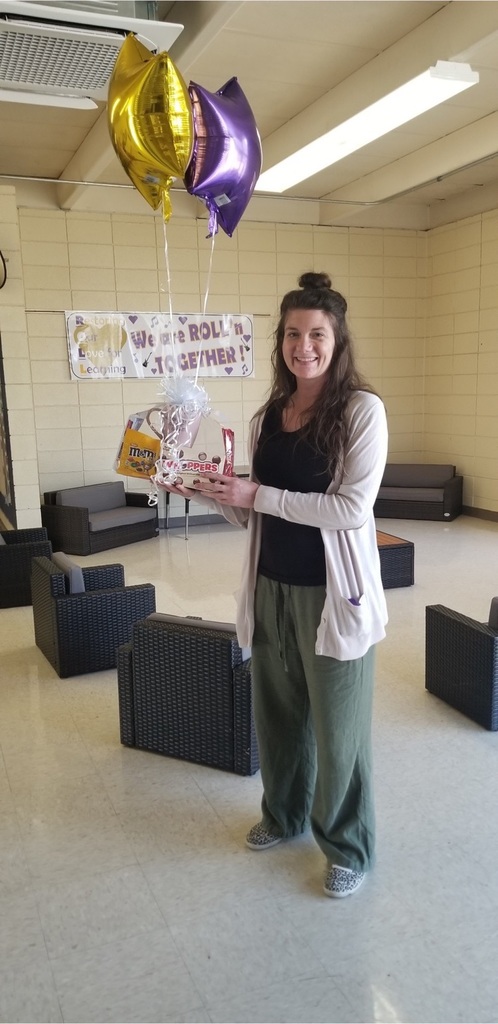 Central Wears Red. Thank you to the Central Staff that supported Cardiovascular Disease Awareness by wearing Red on Friday, February 3rd!!!!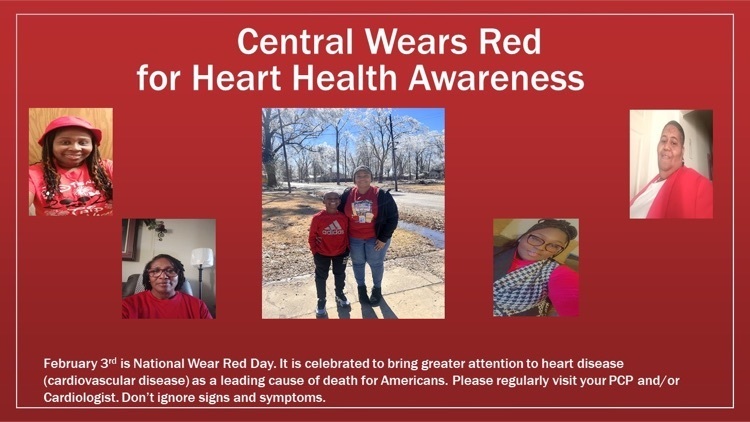 Due to inclement weather, the Dumas School District will use AMI Day 1 , Wednesday, February 1.

Due to inclement weather, school WILL RELEASE AT 1:30 TODAY, Jan. 31st.

The teachers at Central did a great job of supporting students by dressing up for the 100th Day of School!!!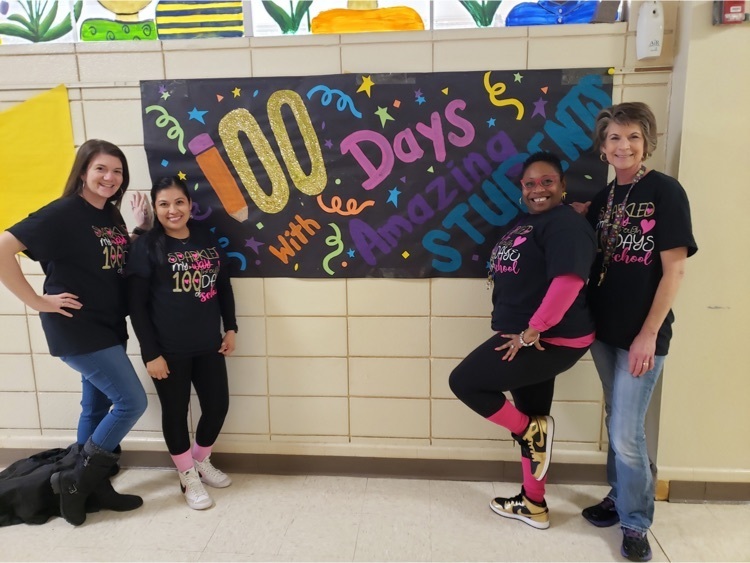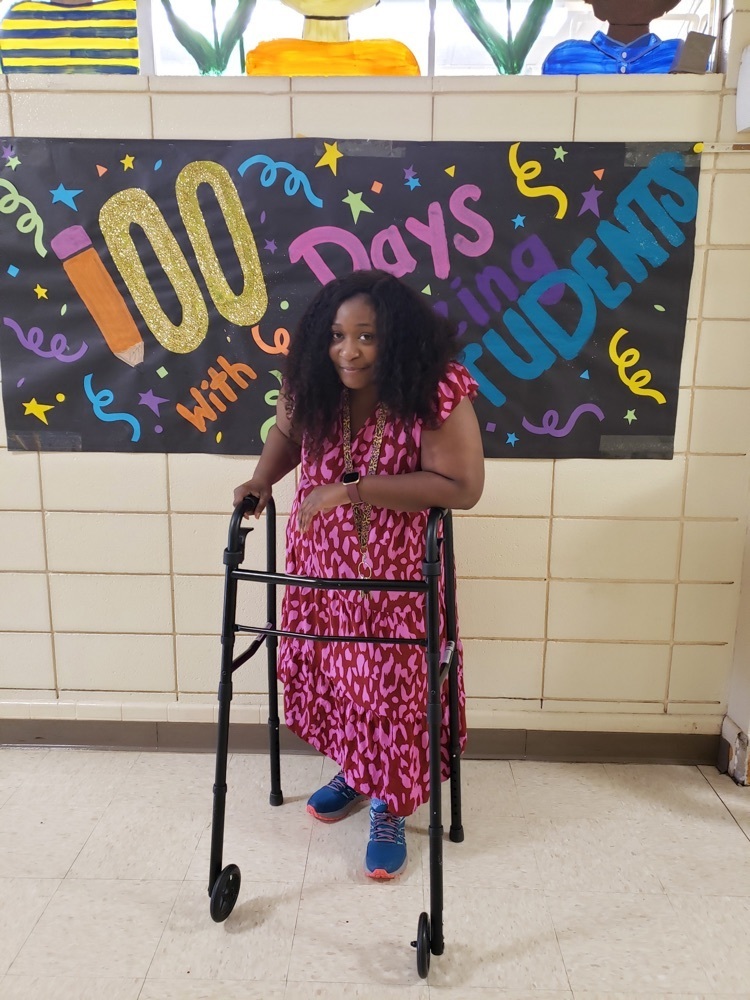 On January 31, the Arkansas Department of Health will be offering free Flu and Covid Vaccines at the Dumas Civic Center. Times will be from 1-4pm.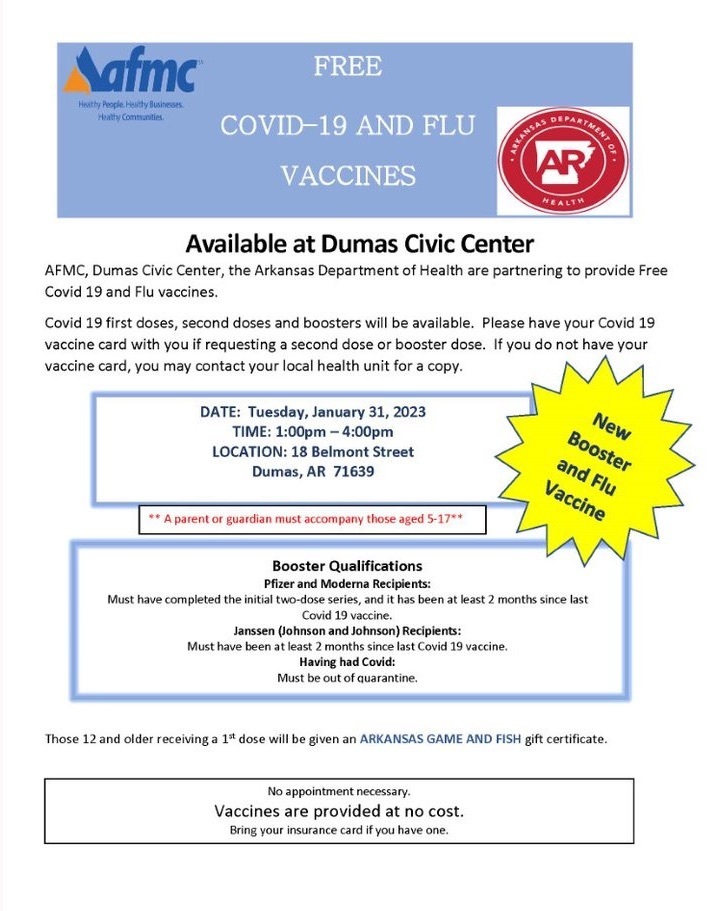 Central Elementary Stands With Andy!!!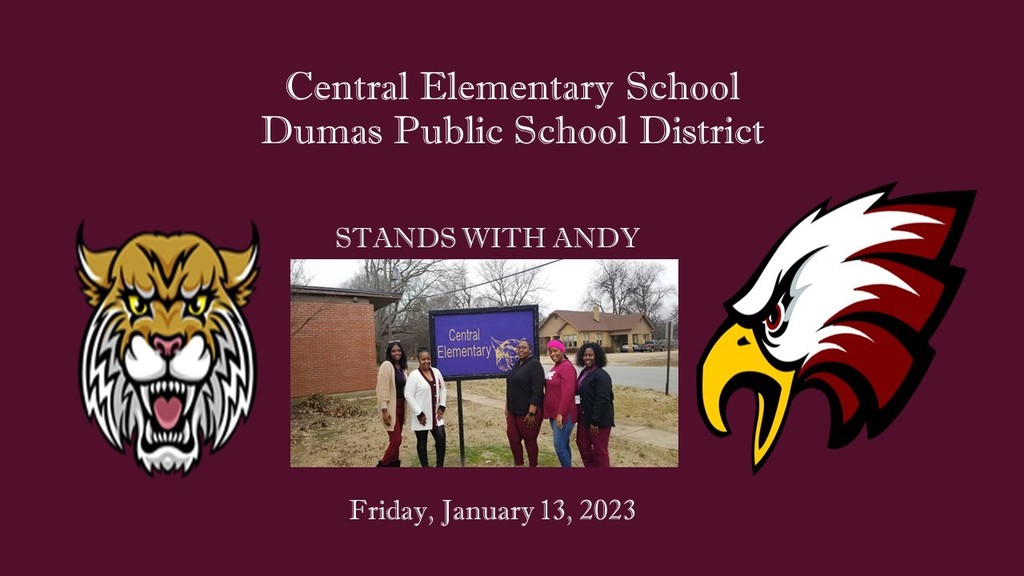 Reminder, in observance of Martin Luther King Day, NO SCHOOL on Monday, January 16th! Classes will resume Tuesday, January 17th.

Fall retake picture for Central Elementary will be on January 20th. Students who were absent on Dec. 8th will be able to take their Fall picture on Jan. 20th as well.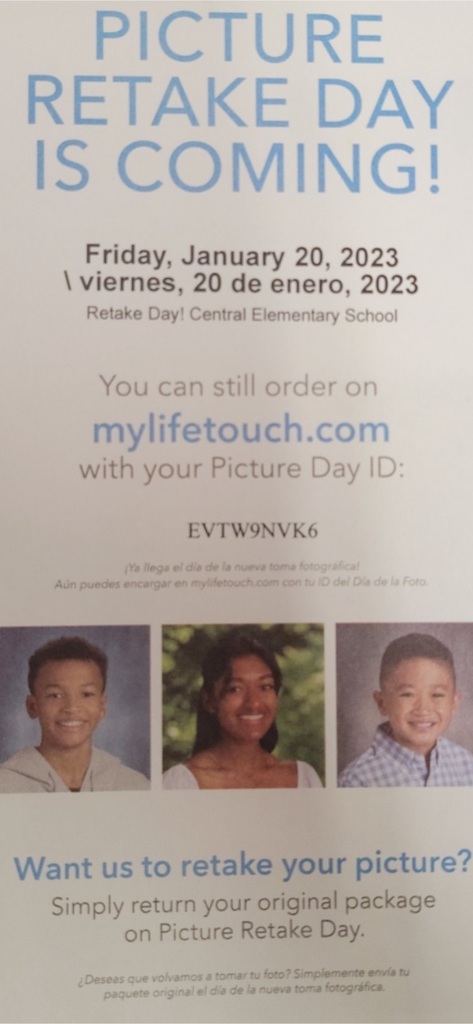 REMINDER: Staff and students will return to school on January 9th.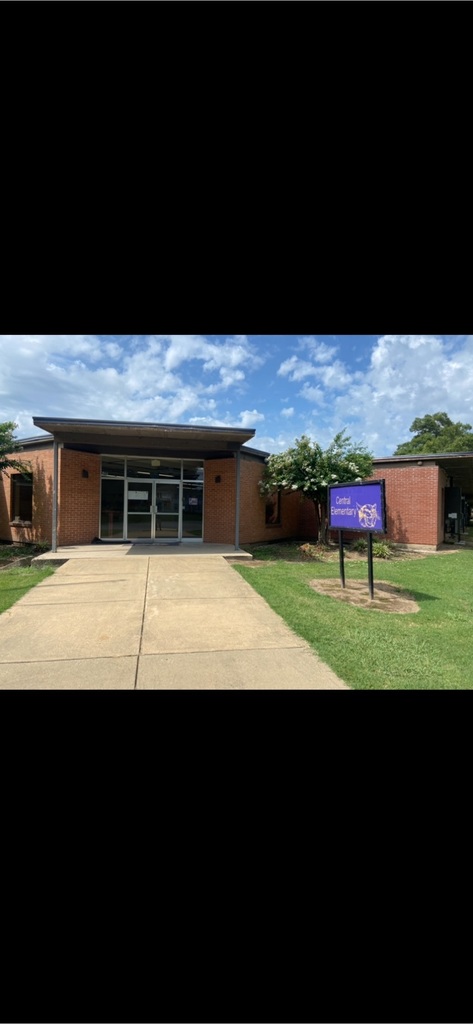 Central would like to thank our actors for our Christmas Extravaganza!!! Jessica Harris- Narrator Jarrett Miles- Max Clara Jackson- Cindy LouWho And finally, OUR STAR!!- Davita Belcher as the Grinch!!!!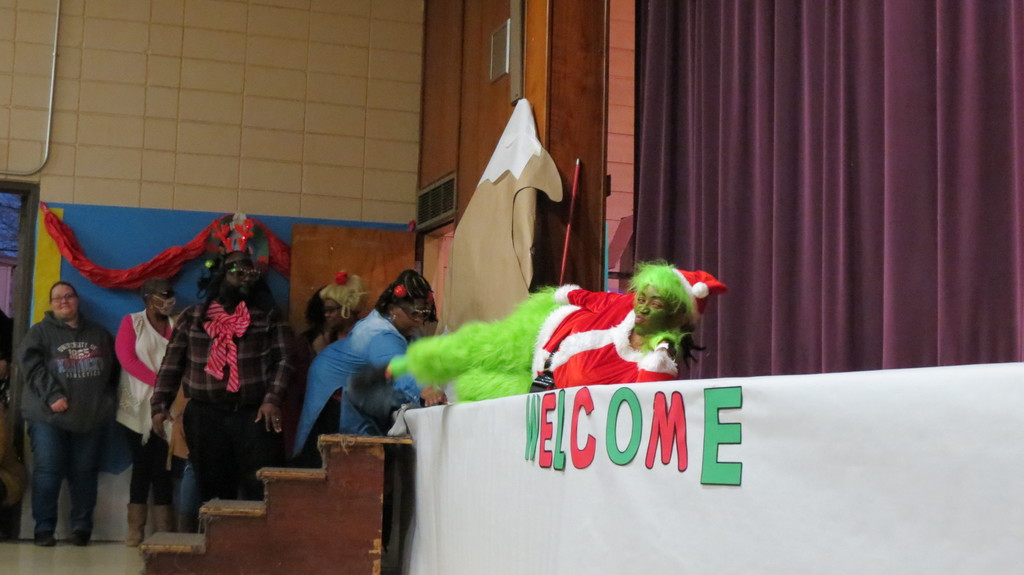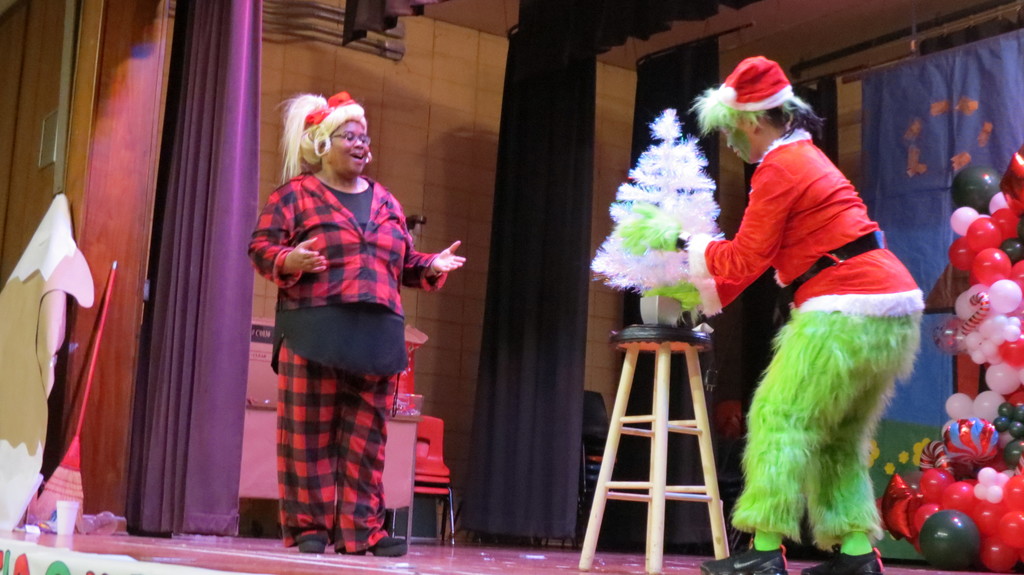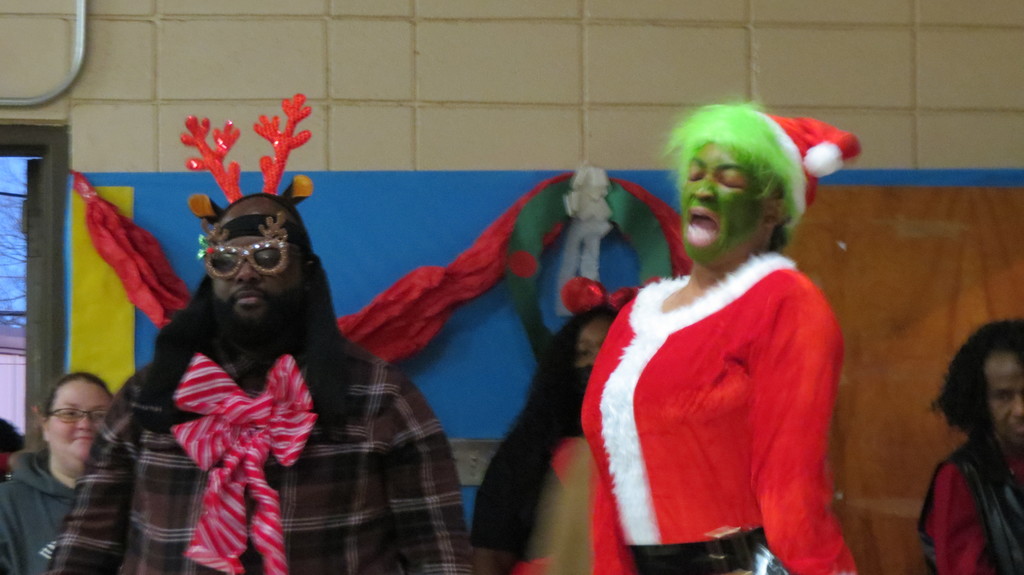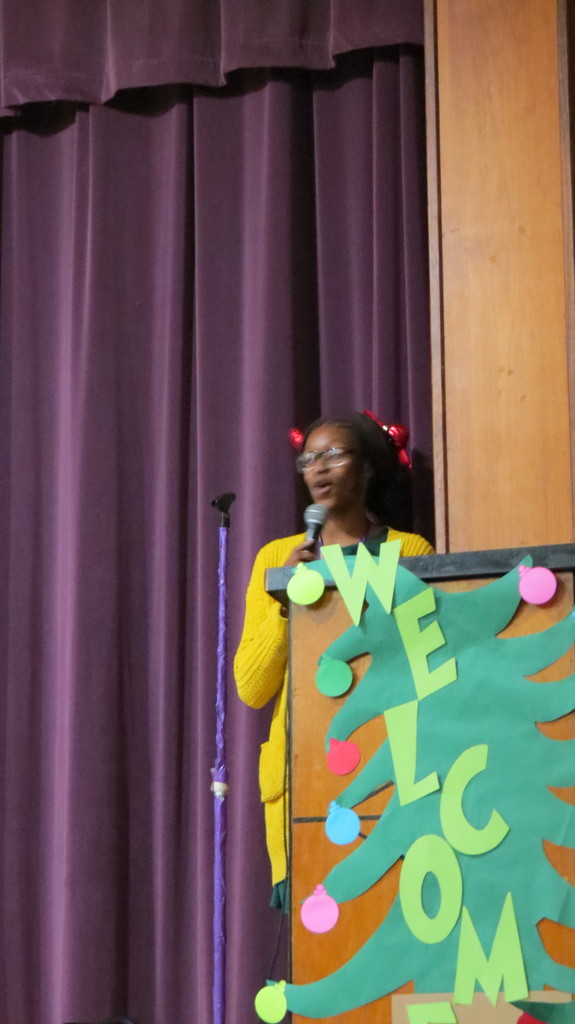 Here are a few decorations from our Outside Classrooms!!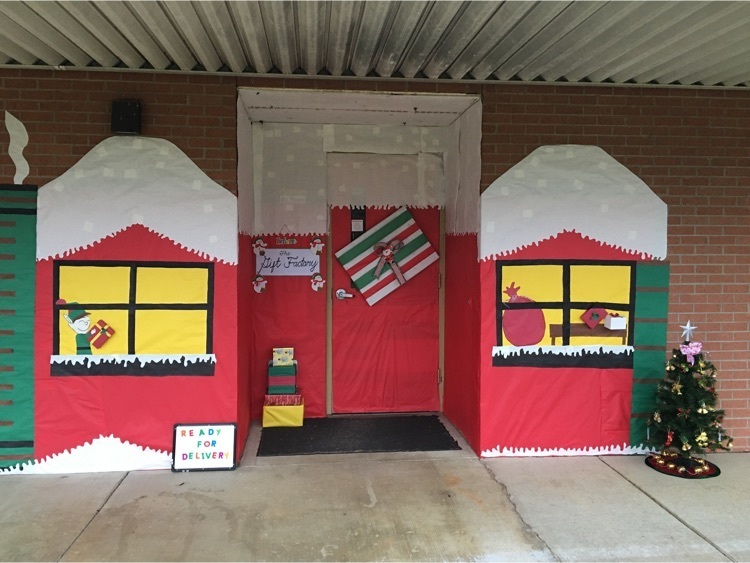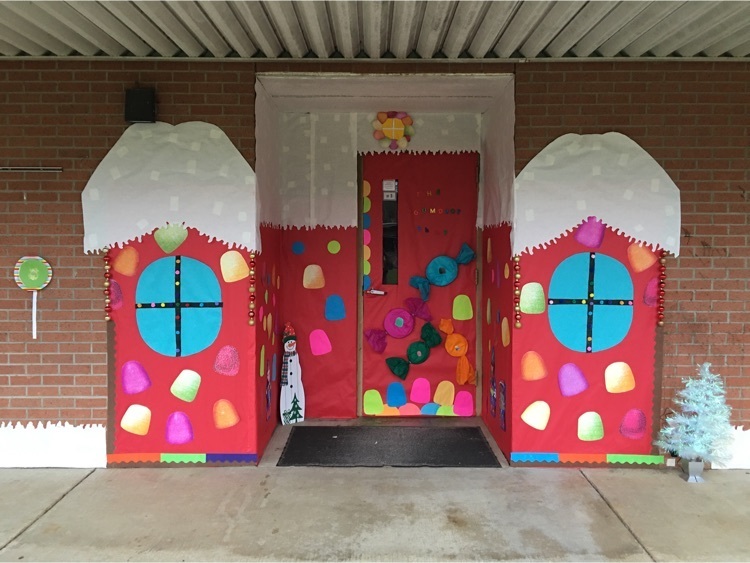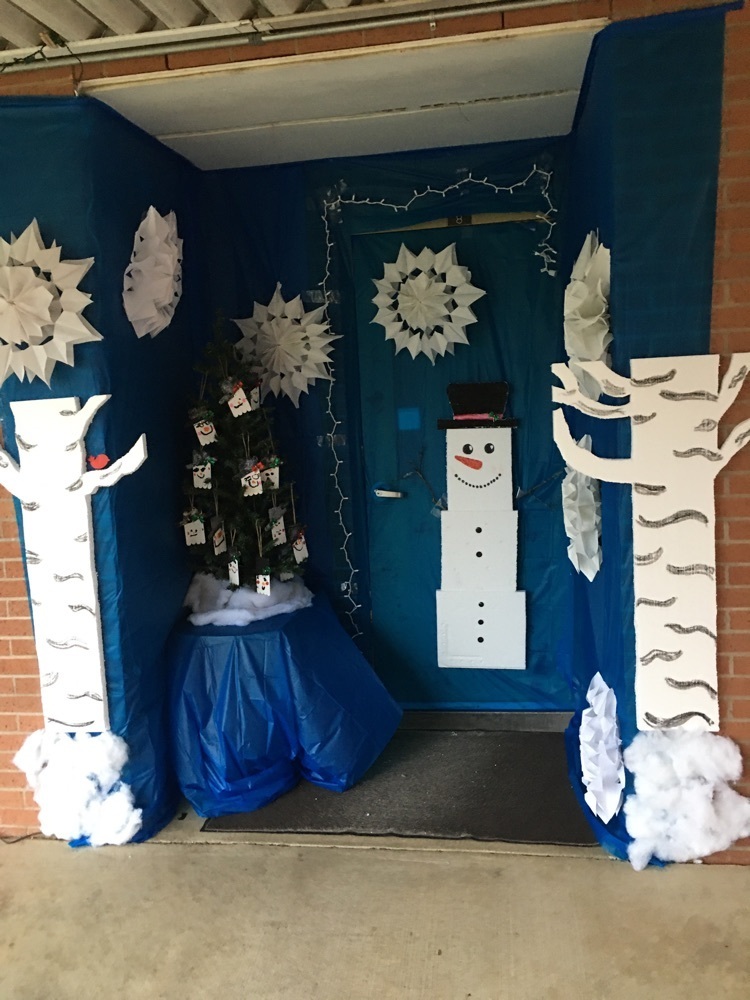 Congratulations to the staff for these wonderful decorations!!!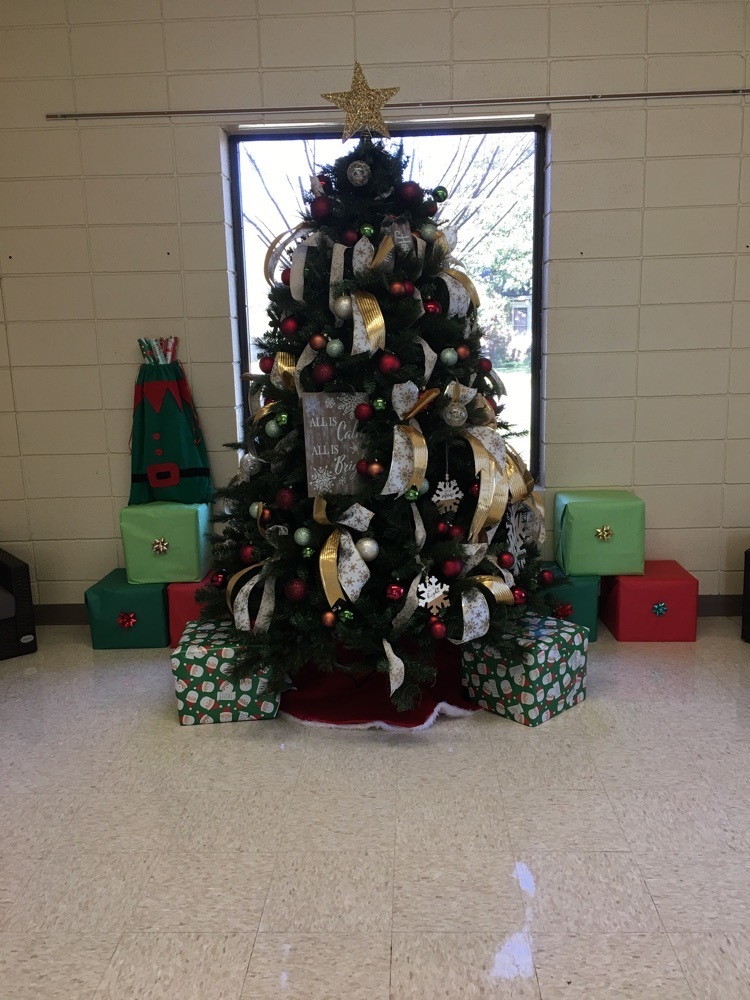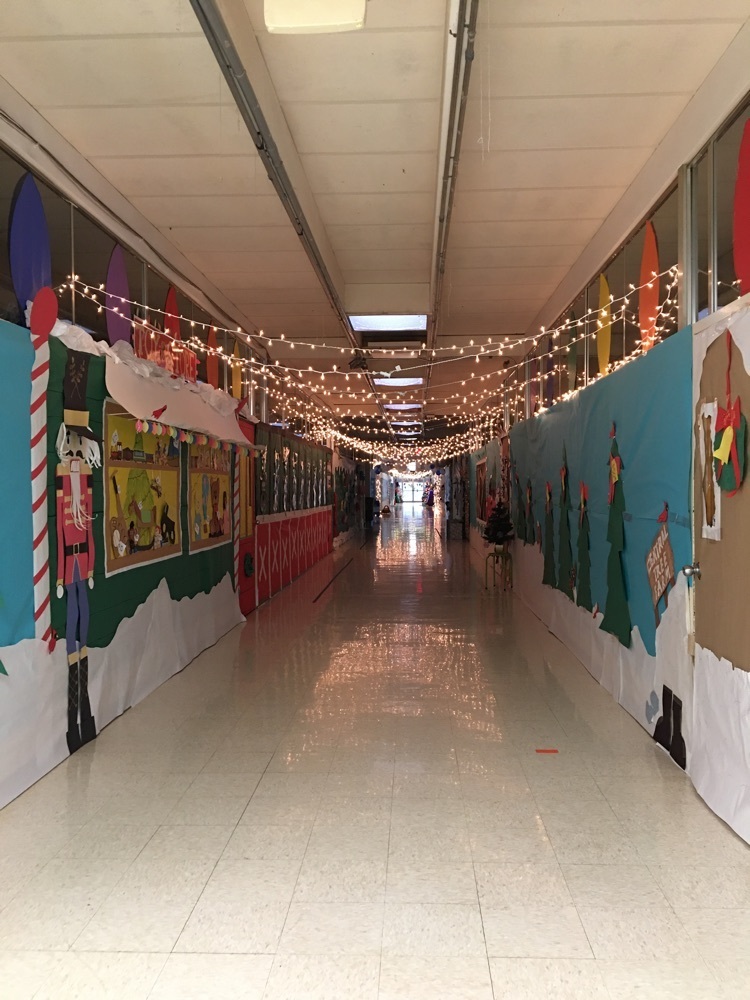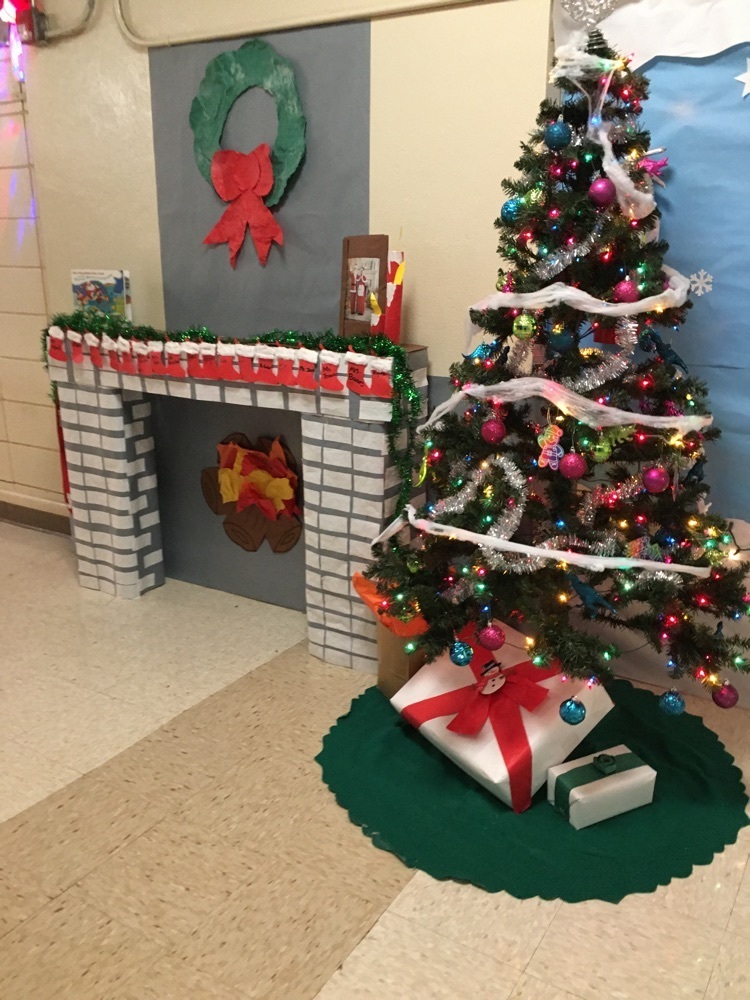 Congratulations to Central Students for a Wonderful Performance at CentraLand's Wonderland Christmas Extravaganza!!!!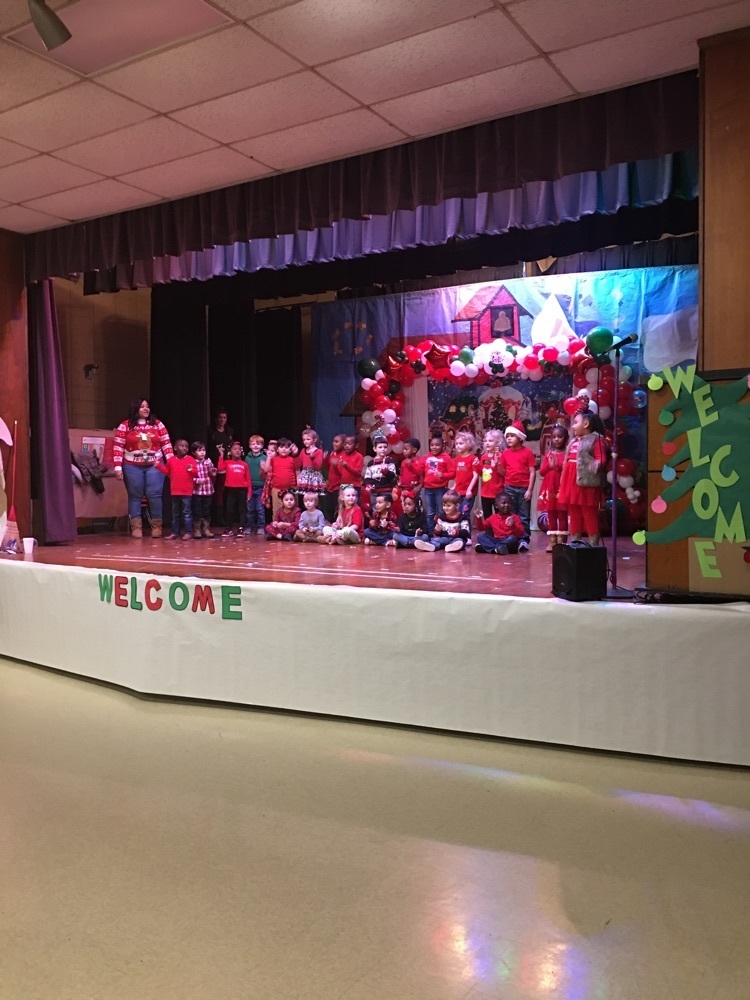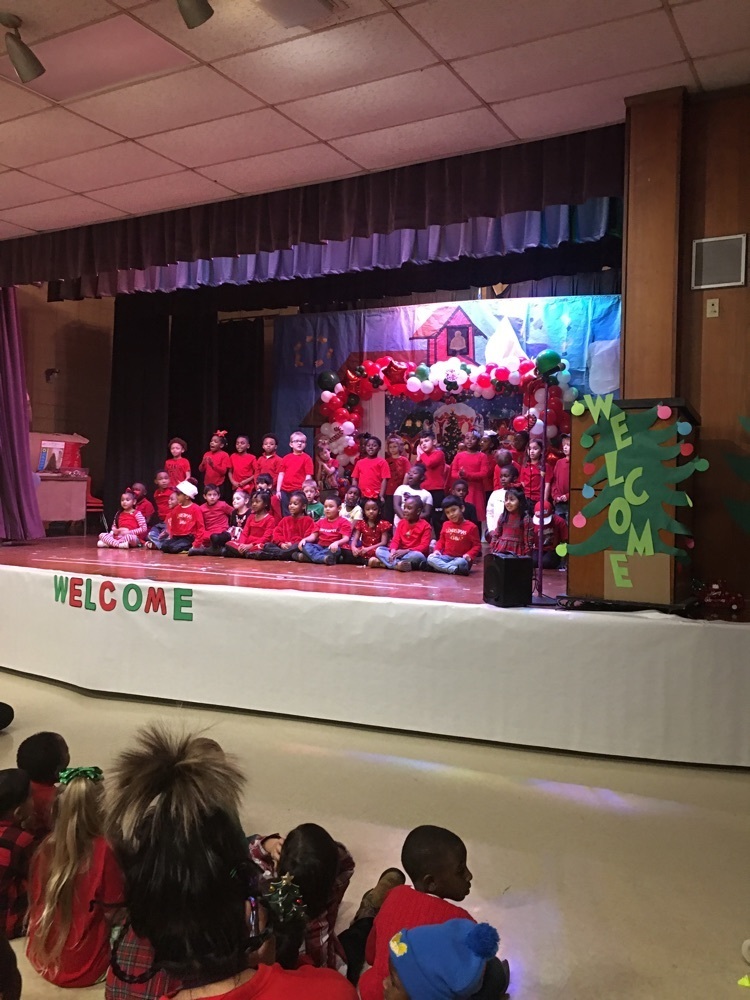 Dr. Evans and Central Teachers Celebrate a successful Christmas Extravaganza!!