Bobcat Fans, football season is approaching and now is the time to get that Bobcat gear. The gear ranges from Summer, Fall, Winter and even Spring wear!! Below is the link to shop!! The sale ends on July 28th. #EverythingMatters
https://fancloth.shop/7UHSU?utm_source=QRCODE
🚨Just a reminder🚨We're looking forward to seeing everyone on Tuesday evening!! The Dumas Football Women's Clinic will be Tuesday July 18th at 6PM at McHan Fieldhouse! Come out for a evening of fun with the Bobcat coaching staff!! There will also be a Football Booster Club meeting @5pm that evening. #EverythingMatters

Attention senior class of 2024!!! Be on the lookout for your postcard to come in the mail. You will need to go online at prestigeportraits.com to Confirm/Schedule your appointment time. All appointments must be confirmed to be photographed on these days. No walk-ins will be allowed. If you have any questions or concerns about your appointment, please call our office at 1.800.537.6698. Also, If you have not received a postcard from Lifetouch with directions for scheduling your Senior Portraits, here is a hack that you can use to make sure you get scheduled: Go onto prestigeportraits.com and type in the city (Dumas) and state and it will show you Your School Name. When you click on SELECT, it will take you to a page where you can schedule an appointment. If you do not see your name, you can call us and we will be glad to help get your appointment scheduled.
The Dumas Football Women's Clinic will be Tuesday July 18th at 6PM at McHan Fieldhouse! Come out for a night of fun with the Bobcat coaching staff!! There will also be a Football Booster Club meeting @5pm that evening. #EverythingMatters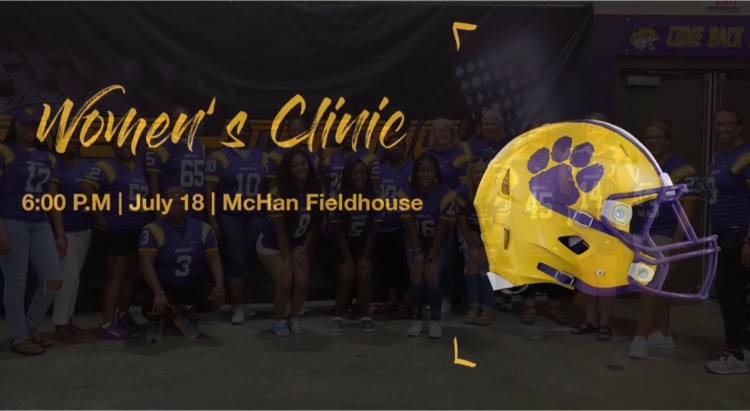 Happy 4th of July from Dumas Football. #EverythingMatters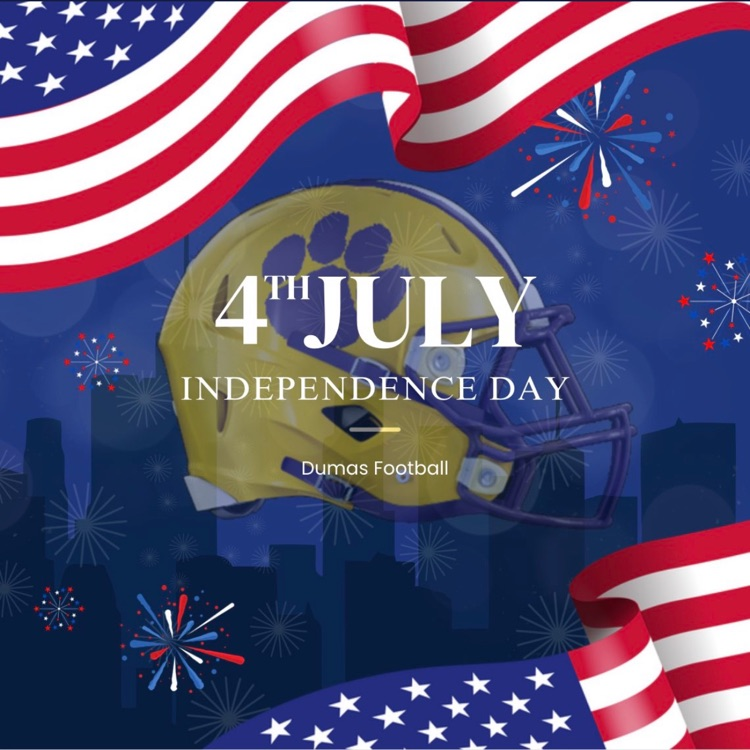 🚨Important Announcement 🚨 The track will closed on Friday June 30, 2023 for maintenance on the football field. We will reopen on Saturday July 1, 2023. Thanks for your cooperation!!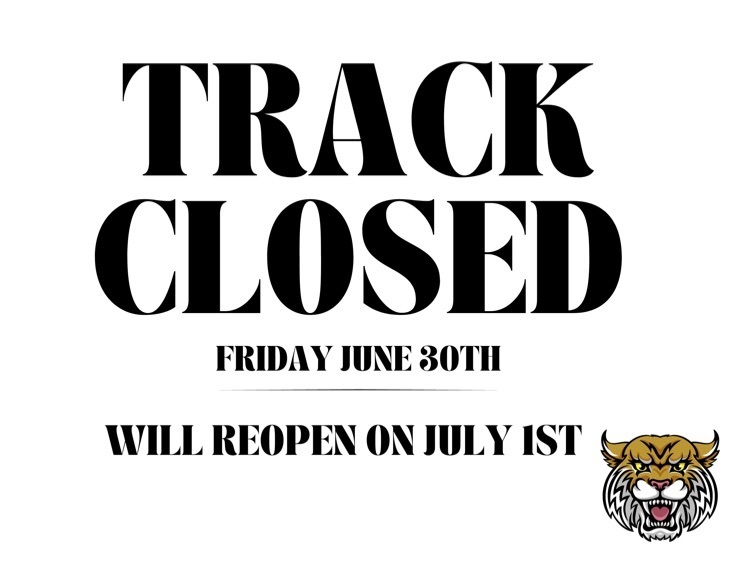 Yearbooks are in!!! If you bought one or would like to buy one, please email Ms. Dale and set up a time to meet her at the high school to pick it up!

DHS looks forward to seeing everyone!!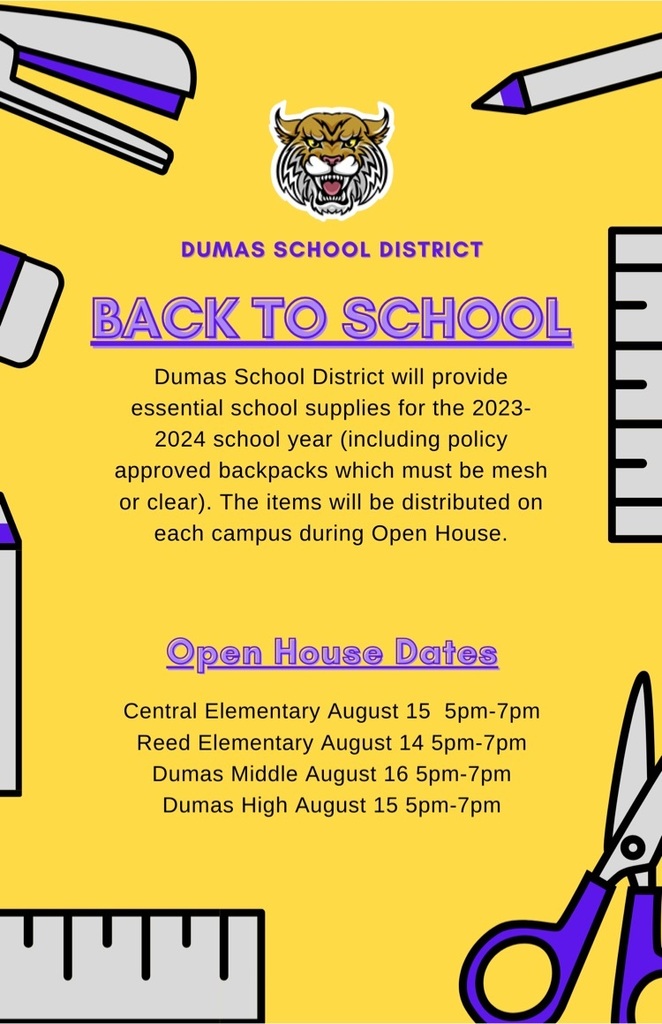 The Dumas High School athletic facilities will be closed during the dates below. All workouts will resume on Monday July 10th at 6 AM. for Sr. High and Jr. High workouts will be at 9 AM. #EverythingMatters
Happy Birthday to Junior Lineman Anthony Barnes! Hope you enjoyed your day! #EverythingMatters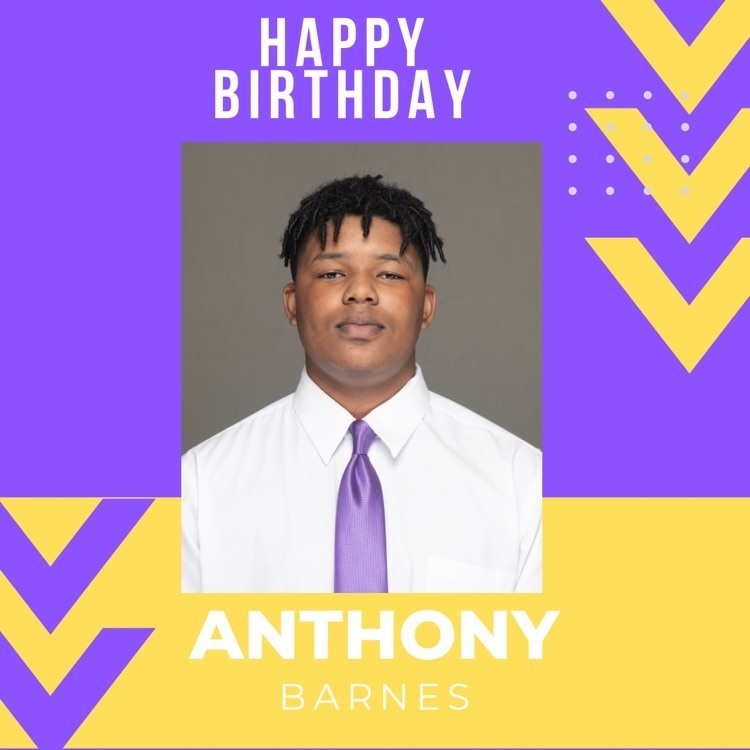 Great team camp action today, the Bobcats got better!! Thanks to White Hall for hosting!! #EverythingMatters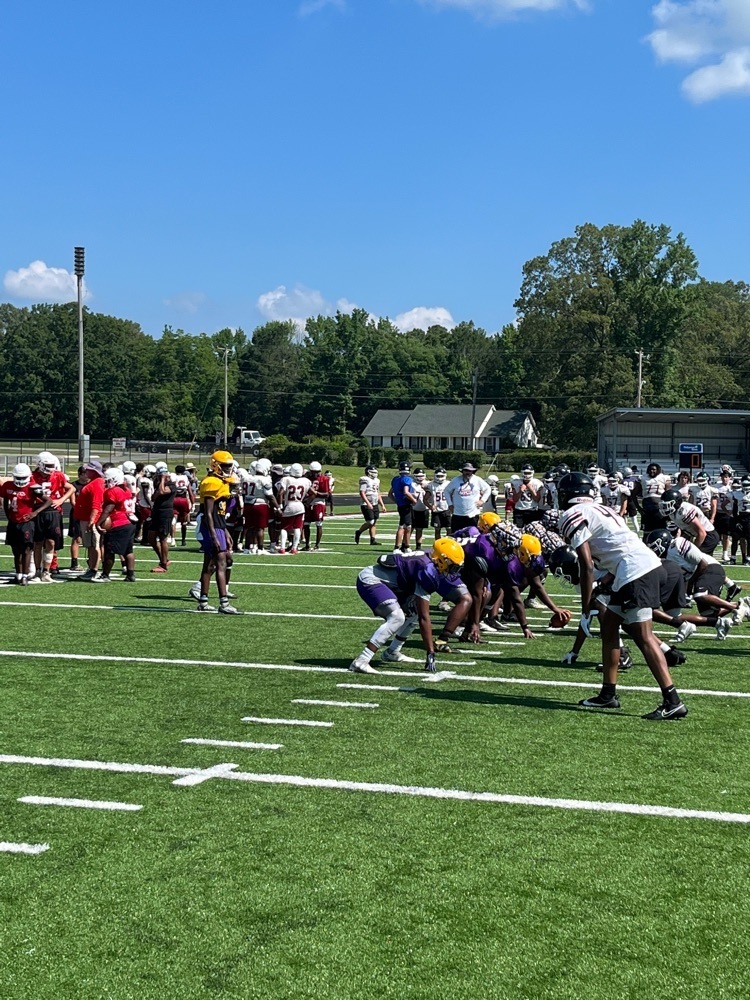 Happy Juneteenth from Dumas Football. #EverythingMatters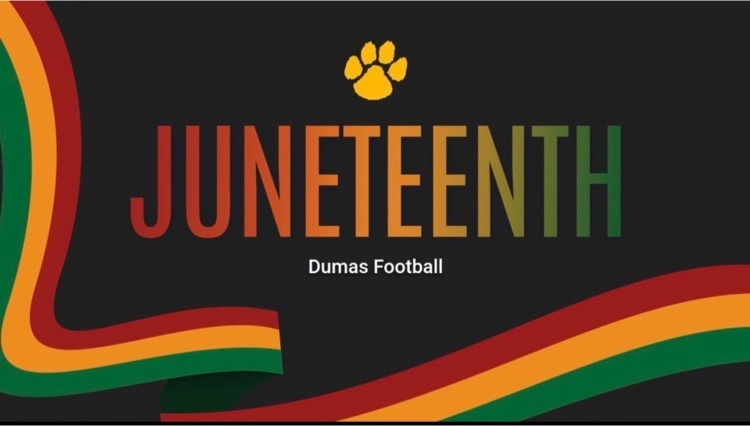 Happy Fathers Day from Dumas Football. #EverythingMatters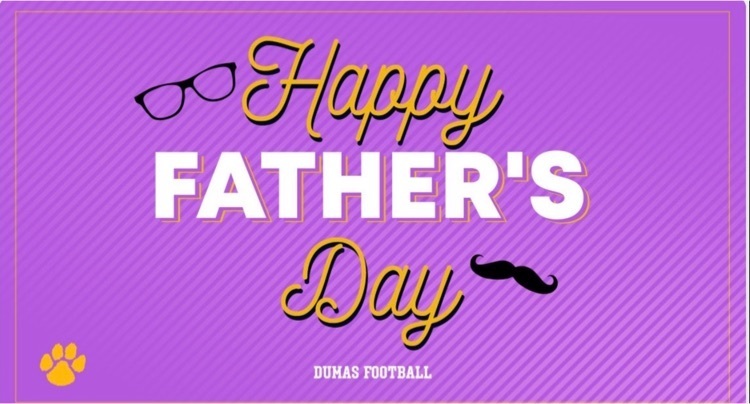 Bobcat Football 2023 Spring Team GPA #EverythingMatters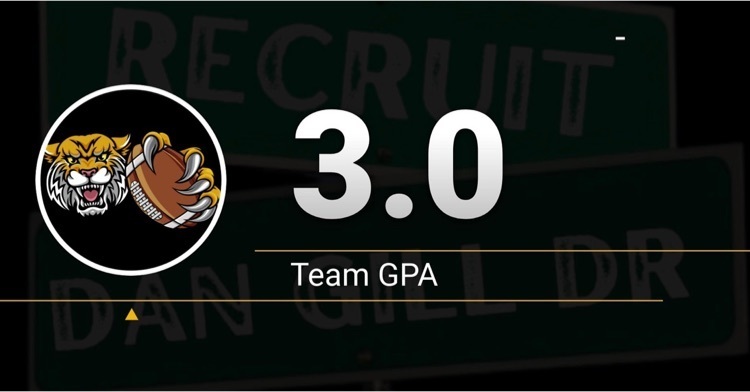 Sr Bobcats go 2-0 today at UAPB Team Basketball Camp. Dumas 48 North Little Rock 43 Dumas 55 Forrest City 53
Dumas Football representing at Ole Miss camp!! Great performance by Rising Sophomore Qua Baker!! #RecruitDanGillDr #EverythingMatters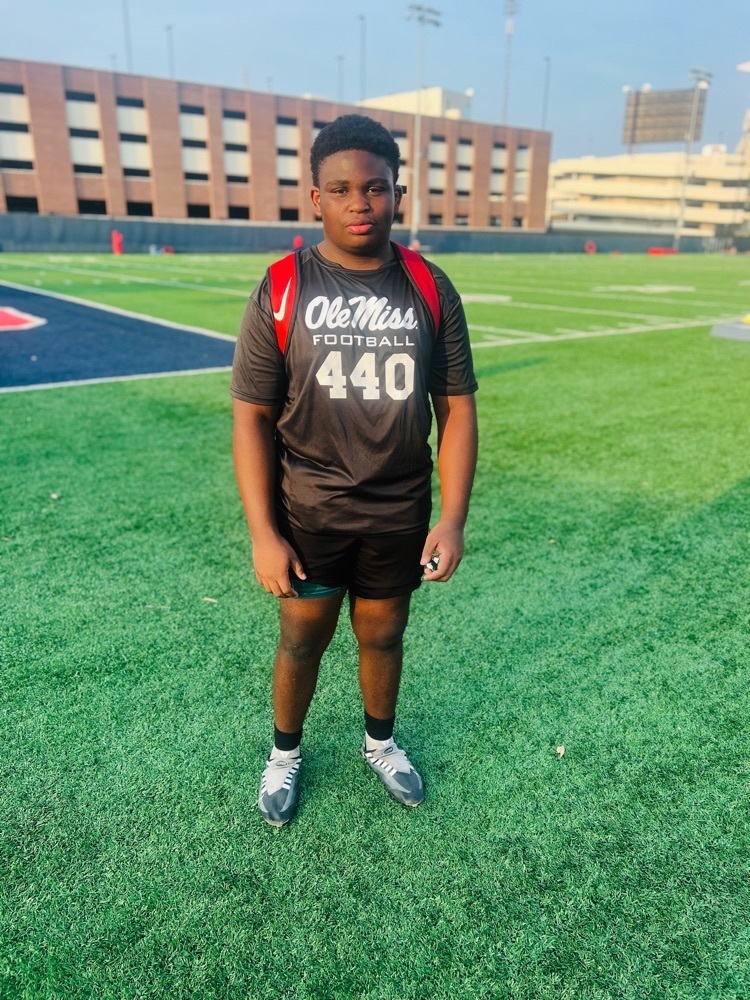 Day 2: Cats move to 6-0 at the Licking Summer Basketball Team Camp

ATTN: report cards can be picked up at the high school office! Have a GREAT summer!!

Bobcats finish 3-0 on the day in Licking Summer Team Camp in Branson, MO
We're excited to announce the promotion of Coach Joseph Treadwell as our High School Defensive Coordinator. Coach Treadwell will be entering his 2nd year on our staff. We look forward to him doing great things in his new role. #EverythingMatters